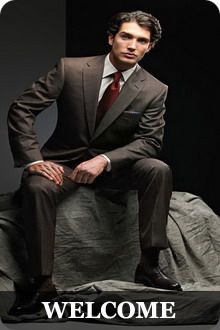 WELCOME TO IMPRESSIONS TAILOR



Impressions Tailor, since 1999, has been known as one of the most respected names in bespoke clothing in Thailand. We believe customers complete satisfaction depends on their getting what they need & want, and at a cost thatís right for them. We dispel the myth that quality comes at a high price. We operate with the conviction that high end bespoke tailoring should be accessible to all.
At Impressions Tailor, you can style your clothing to every detail and specification that you desire. Every garment is made by our expert craftsmen who create a masterpiece for every customer, regardless of what he or she is paying. All of our clothes start with pattern creation, done by hand so that the fit is . More...